As the ongoing humanitarian catastrophe in Gaza increases, CND condemns all killing of civilians and calls for the upholding...
Read more »
Join the Global Day of Action Against Nuclear Weapons on 26 November As we head towards the next summit...
Read more »
The government announced more military spending in the 2023 budget. Instead of wasting money on weapons, the government should...
Read more »
We campaign to scrap nuclear weapons
The government is replacing its current nuclear weapons system, Trident, at a cost of at least £205 billion. This money should be spent on homes, education and health; improving people's lives without threatening the lives of others. CND campaigns for Britain to get rid of Trident and join the global majority of countries, who don't have and don't want nuclear weapons.
Learn more
"*" indicates required fields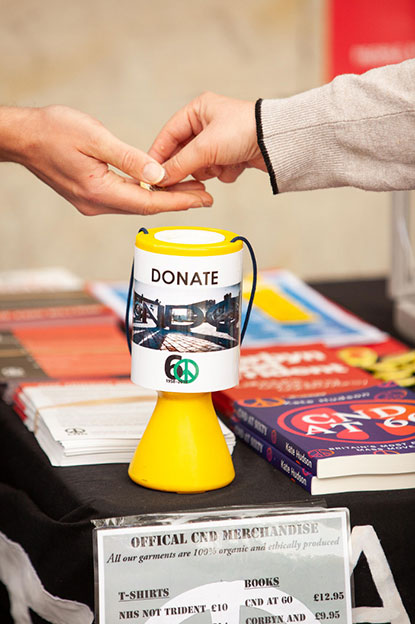 Your support goes a long way!
With your help, we can achieve nuclear disarmament, just as we have achieved many other victories in the past.