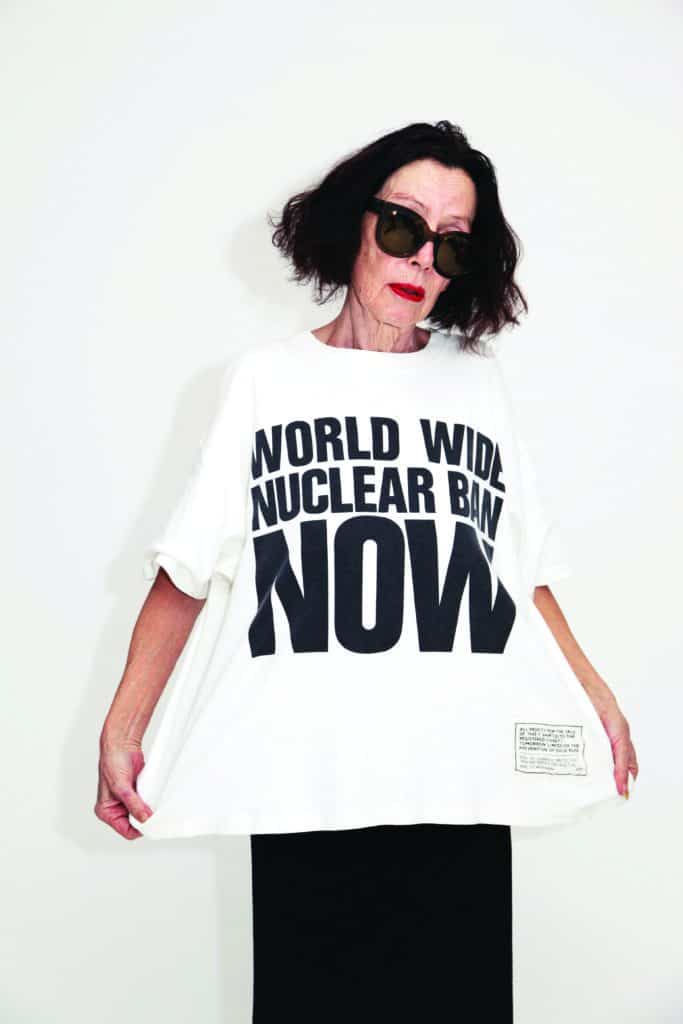 Katharine Hamnett is a fashion designer, who is also well-known for her political activism.

Few people effectively confronted Margaret Thatcher. But when Katharine reluctantly went to meet Thatcher in 1984 she took the opportunity to act for all of us in the anti-nuclear movement. Her t-shirt spelled out our message as bold as brass: 58% DON'T WANT PERSHING. Vogue described the gesture as one of the most iconic moments in fashion.

Katharine's work as a political designer has covered many causes, but her contribution to CND in particular has been immense. She designed the now iconic 'NHS not Trident' t-shirts, highlighting how Trident is an appalling waste of money, a slogan that has now been seen by millions.
What is 60 faces of CND?
2018 is the 60th anniversary of the Campaign for Nuclear Disarmament.
Founded in 1958 at the height of the Cold War, CND has been a powerful collective voice against the dangers of nuclear weapons.
CND's greatest strength has always been its members.
Incredible people have shaped our history,
our present and will continue to inspire in the future.
Here we take a look at 60 Faces of CND,
60 people who represent all the millions of people
who have campaigned for nuclear disarmament over the decades
and have made our organisation so remarkable.
60 Faces homepage