CND condemns the Russian military aggression against Ukraine. There is no justification for war, the bombing must stop immediately....
Read more »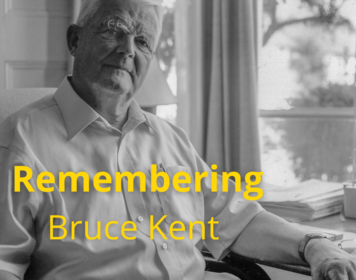 Bruce Kent was one of Britain's best known – and internationally recognised – peace campaigners. As a Catholic priest,...
Read more »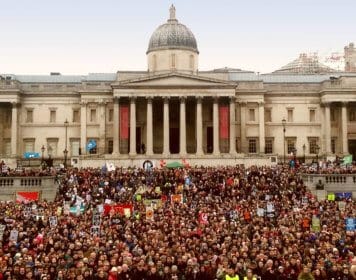 Can your town become a Nuclear Ban Community? The United Nations' Treaty on the Prohibition of Nuclear Weapons (TPNW)...
Read more »
We campaign to scrap nuclear weapons
The government is replacing its current nuclear weapons system, Trident, at a cost of at least £205 billion. This money should be spent on homes, education and health; improving people's lives without threatening the lives of others. CND campaigns for Britain to get rid of Trident and join the global majority of countries, who don't have and don't want nuclear weapons.
Learn more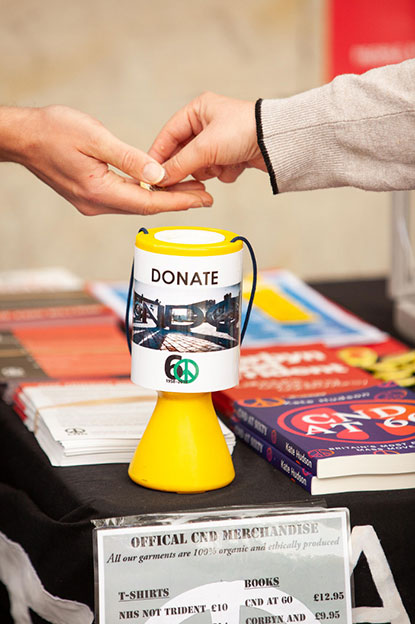 Your support goes a long way!
With your help, we can achieve nuclear disarmament, just as we have achieved many other victories in the past.