Join Extinction Rebellion (XR)'s Next Rebellion to support the future of our planet, and to say Climate not Trident!

From 10th-13th September, XR invites everyone to join them in London for a three day occupation in Hyde Park. On the morning of Saturday 10th, meet us at Marble Arch. We will occupy a site and build it together from the ground up, filling the space with music, art, and the tools and ideas for deliberative democracy, resistance and regenerative culture. There will be training in community mobilisation, and how to speak to people about Citizens' Assemblies.
Saturday 10th at 10am meeting place: Marble Arch
Saturday 10th–Tuesday 13th: Festival of Resistance in Hyde Park
Morning of Tuesday 13th: The start of a bus tour round the country!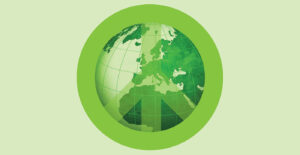 Starting on September 10th, the action is an opportunity to raise awareness of the climate emergency, to demand change and to highlight the crucial links between climate change and nuclear weapons – the twin existential threats that we face. The two issues are closely linked. The fallout of a nuclear war would have devastating effects on our eco-system and even a 'small' localised nuclear conflict would lead to crops failing in dozens of countries — devastating food supplies for more than one billion people. And a nuclear winter would dramatically alter the chemistry of the oceans, probably decimating coral reefs and other marine ecosystems. Find out more about CND's Climate not Trident campaign.
For the future of us all, the solution to climate change must involve global nuclear disarmament.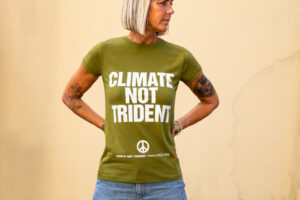 #ClimateNotTrident
Contact information@cnduk.org with any queries