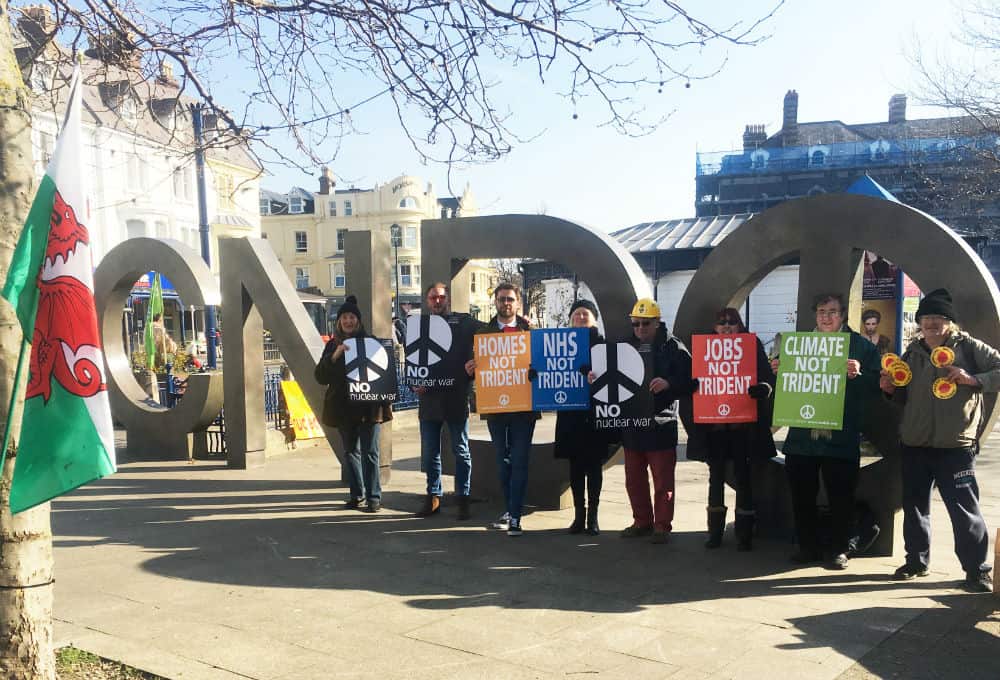 The Now More Than Ever tour continued its North Wales leg with a stop in Llandudno. As it was a rugby match day, there was a lot of excited supporters on the street and many stoped to talk to us about the symbol. We also spoke to plenty of Saturday afternoon shoppers, who were particularly interested in CND's t-shirts and badges.
Diolch yn fawr to CND Cymru and all the wonderful local peace campaigners for hosting the visit. If you would like to get in touch with CND Cymru, contact 01239 851188 or email heddwch@cndcymru.org.
You can also help support the tour with a donation.