A massive thank you to all those who took the time to lobby their candidates on Trident and the...
Read more »
CND provides a voice for the millions of people who want a world without nuclear weapons. Please join us...
Read more »
Still thinking about Christmas gift buying? We've got your back! We've got a great range of fab gift ideas...
Read more »
We campaign to scrap nuclear weapons
The government is replacing its current nuclear weapons system, Trident, at a cost of at least £205 billion. This money should be spent on homes, education and health; improving people's lives without threatening the lives of others. CND campaigns for Britain to get rid of Trident and join the global majority of countries, who don't have and don't want nuclear weapons.
Learn more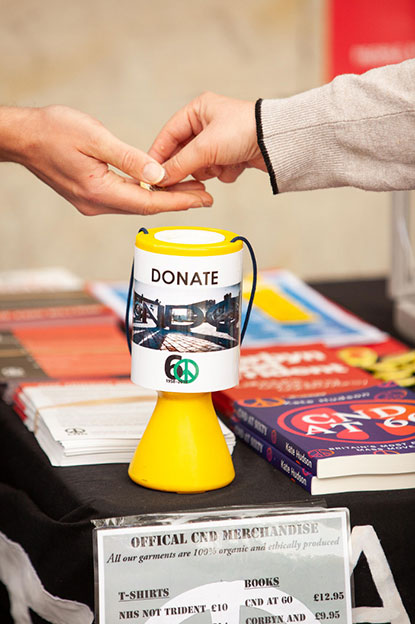 Your support goes a long way!
With your help, we can achieve nuclear disarmament, just as we have achieved many other victories in the past.