The CND symbol tour visited two locations in Nottingham. First, it was a stand-out feature for shoppers passing through Trinity Square on a busy Saturday afternoon. The stone effect of the letters echoed the marble plinth they stood on so it looked very natural.
The following day the symbol stood proudly on top of a hill at The Nottingham Green Festival where several visitors asked whether it was there to stay. The festival was attended by many people who already knew about the CND connection to the symbol as well as many younger visitors who were interested to have an explanation. Several adults had been on CND marches with their parents and one woman remembered the establishment of CND 60 years ago.
Hosting the symbol was an excellent opportunity for Nottingham CND to engage with a variety of people and remind them that CND is still going strong in the city. Many people added their support to the Citizens' Charter calling on Britain to sign the global ban.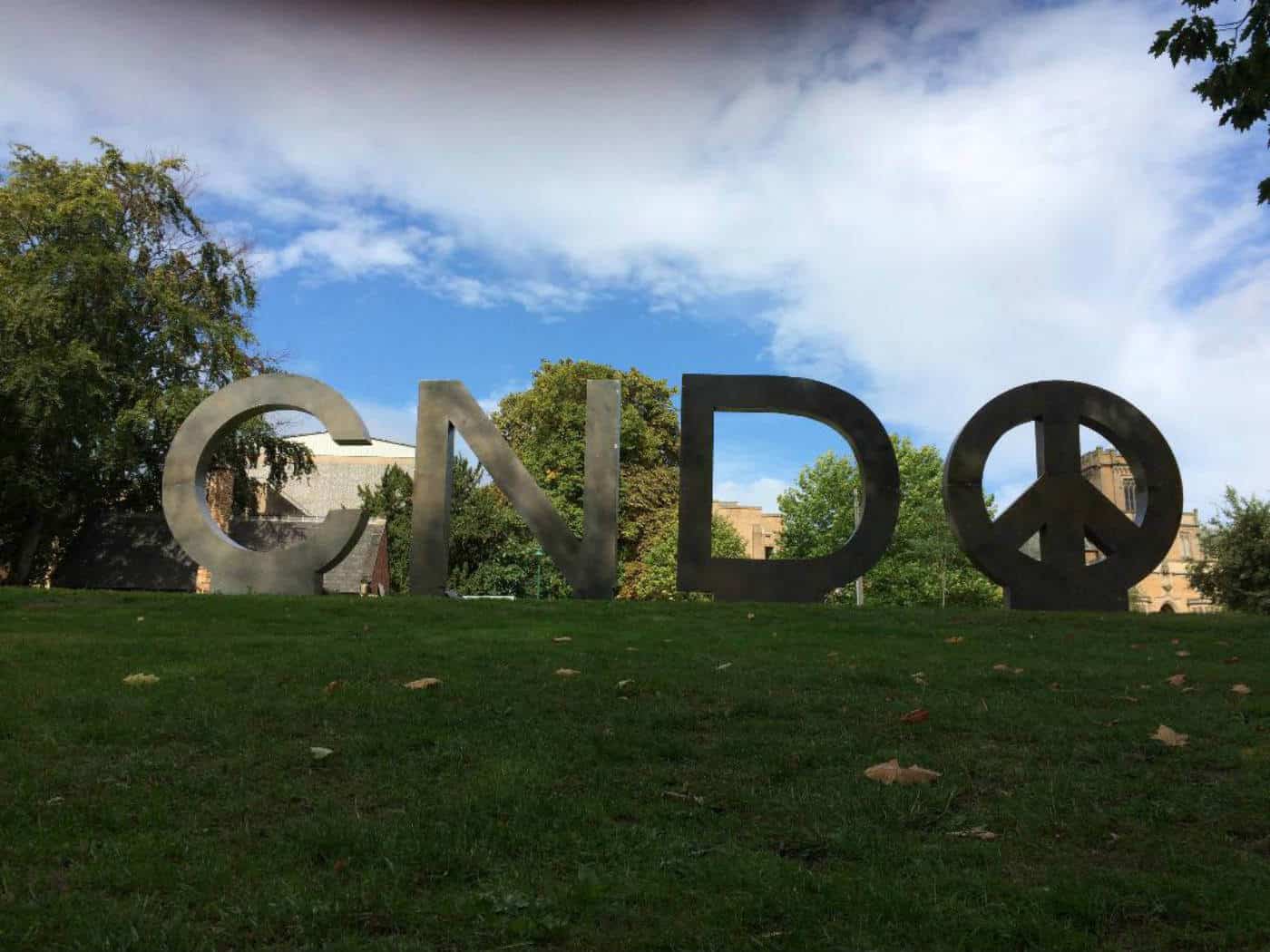 Nottingham CND is a brilliant group and the symbol tour was one example of the fantastic campaigns they arrange. If you would like to get in touch, please contact 0115 981 2034 or email nottscnd@gmail.com.
You can also support the tour with a donation.