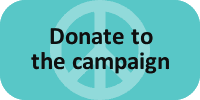 Make Trident impossible to ignore in the General Election
Step one of our #VoteOutNukes campaign is to lobby every candidate in every constituency to find out where they stand on nuclear weapons.
Use our lobby tool to email the candidates standing in your constituency. Please forward any responses you get from candidates by email. We will publish the results on our #VoteOutNukes database as we near polling day to help people vote for nuclear disarmament.
Please do all you can to put Trident on the agenda
Trident and nuclear weapons must not be swept under the carpet during this General Election campaign.
This is a key moment for CND groups, members and supporters to raise the question of nuclear disarmament with their potential MPs.  We need to make sure all candidates know that their views on nuclear disarmament can and will affect voter choices, and that stopping Trident is a vote winner!
We'll let candidates know that it's time for the UK to play a positive role in the international community. Instead of clinging onto our weapons of mass destruction we should join the global majority that chooses not to have nuclear weapons. We need to sign up to the Treaty on the Prohibition of Nuclear Weapons and end successive government policies that put us all at risk.
Mobilising against the NATO and highlighting the alternatives
The warmongering President of the United States will be visiting during the election period for the NATO summit on 3rd and 4th December. It's highly likely that he will show support for a particular candidate who he expects will do his bidding. In addition to digital lobbying, our national demonstration against NATO and counter-summit will be key opportunities for us to present the alternatives during the general election – for a peaceful and just society, without the threat of nuclear annihilation.
This is our time to engage with candidates and help shape their views on Trident and nuclear weapons, and to gather information on candidates' views that can help future campaigning.