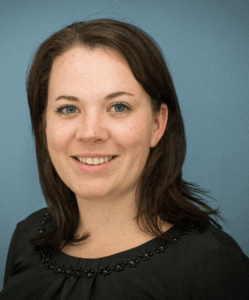 Welcome to our weekly update on what is going on in the Houses of Parliament from CND's Parliamentary Officer, Amy Keegan.
Last week saw MPs return to Parliament after Easter break and the release of the House of Lords International Relations Committee report into the nuclear risk. The comprehensive report was launched ahead of the 2019 Preparatory Committee of the nuclear Non-Proliferation Treaty Review Conference which starts today at the UN in New York. The report concludes that risk of nuclear use has risen and sets out recommendations for the UK government to re-engage. On the launch of the report, Chairman of the Committee, Lord Howell of Guilford said "We are now dangerously close to a world without arms control agreements, paving the way for a new arms race and for increased risk of nuclear weapons use. Disintegrating relationships between nuclear possessor states, new capabilities and technologies, mixed with a lack of communication and understanding, mean that the risk of nuclear weapons being used is greater now than it has been since the Cold War. The 2019 Preparatory Committee for the 2020 Nuclear Non-Proliferation Treaty Review Conference next week is an opportunity to push for an increase in dialogue and transparency between the Nuclear Weapon States to show a demonstrable commitment to disarmament. We urge the Government to take our serious concerns into consideration, and use the Preparatory Committee to address them." The government will have to respond to the report by the 24th of June. See CND's response to the report.
This week in Parliament, the Public Accounts Committee starts its inquiry into the "dismal failure" to decommission old nuclear submarines that was revealed in this  report from the National Audit Office. The committee will hold an evidence session hearing from witnesses from the Ministry of Defence, Submarine Delivery Agency and Babcock on Wednesday at 2.30pm. This Friday it looks like the Westminster Abbey 'celebration' of the so-called continuous at sea deterrent will be going ahead and we're working with Parliamentary CND MPs to voice our protest in Parliament. For more on CND's wider response to this see here.
As always, I'll share updates throughout the week here.
Amy  @amy_keegan