Truman on Trial
** We're proud to announce that the new edition of Truman On Trial (which includes lots of exciting new lesson activities and materials) was a finalist in the Education Resources Awards 2018! **
Through the lessons in this teaching pack students investigate the atomic bombing of Hiroshima and Nagasaki in August 1945. They engage with a range of primary and secondary historical sources, and then stage a mock criminal trial to decide whether or not President Truman was justified in ordering the bombings.
The pack also contains subject-specific lessons for Citizenship, English, History and RE, including exploring media reporting, and writing haiku.
Truman On Trial pack was a finalist in the Education Resources Awards 2018.
Reviews of Truman on Trial can be found on our testimonials page and on the TES website.
Lesson 1: Hiroshima and Nagasaki Carousel
Lesson 1: Hiroshima and Nagasaki Powerpoint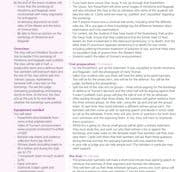 Lesson 2: The Trial

Lesson 2: The Trial (Higher ability)

Lesson 2: The Trial (Lower ability)
Lesson 2: The Trial (Standard / Higher Ability) Powerpoint
Lesson 2: The Trial (Lower Ability) Powerpoint
Lesson 3: Citizenship (Media Reporting) || Citizenship PowerPoint

Lesson 3: English (Haiku and Senryu) || English PowerPoint

Lesson 3: History (Source Analysis) || History PowerPoint 

Lesson 3: RE (Just War Theory) || RE PowerPoint